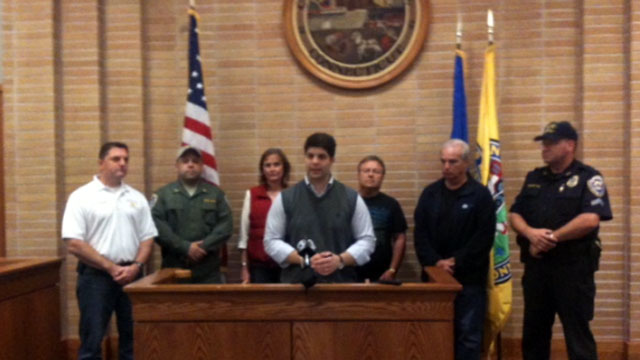 MIDDLETOWN, CT (WFSB) -
Middletown Mayor Daniel Drew held a news conference Saturday afternoon to discuss Hurricane Sandy and the potential impact the city will face.
At the news conference, Drew said Middletown is in the direct path for the storm's most dangerous winds, and because the storm will be around for a longer period of time, strong winds could likely be felt into Tuesday and Wednesday.
Drew ordered schools closed Monday and Tuesday as a result of Sandy, and Middletown High School will be opened as an emergency shelter Monday.
The city's Emergency Operations Center will open at 5 p.m. Sunday, Drew said.
Copyright 2012 WFSB (Meredith Corporation). All rights reserved.