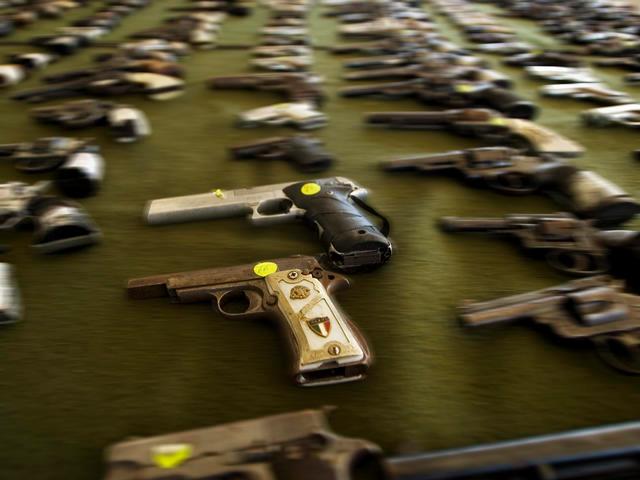 Not the actual guns in question.
SANILAC COUNTY, MI (WNEM) -
The Sanilac County Sheriff tells TV5 his deputies responded to Wild John's Party Store in Greenleaf Township over the weekend after someone returned stolen firearms and ammunition.
The store owner made the discovery around 4:30 a.m. on Saturday morning. Wild John's, which is located on N. Van Dyke Road, had been burglarized and the guns taken on Aug. 15. Besides selling firearms, Wild John's also operates as a gas station and convenience store about 40 miles east of Bay City.
According to Det. Jim Johnson, 22 of the more than 30 weapons stolen in August - including hand guns and high powered rifles - were returned along with a few gun cases and ammunition. The person returning the guns left them at the rear door step of the business. Johnson said to make sure the owner found the returned items, a corn trail was left from bag of shelled corn from the front of the store to the back door where the loot was left.
TV5 has learned that federal and local police are aggressively looking for the person who returned the guns for questioning as one of the stolen handguns turned up recently in the Utica, Mich. area.
"As other stolen guns start to surface, it is important to remember that suspects are potentially liable for crimes committed with the stolen guns," said Sanilac County Sheriff Garry Biniecki.
Anyone with information about the burglary or the returned guns is asked to contact the sheriff's office at 810-648-8630.
Copyright 2012 WNEM (Meredith Corporation). All rights reserved.