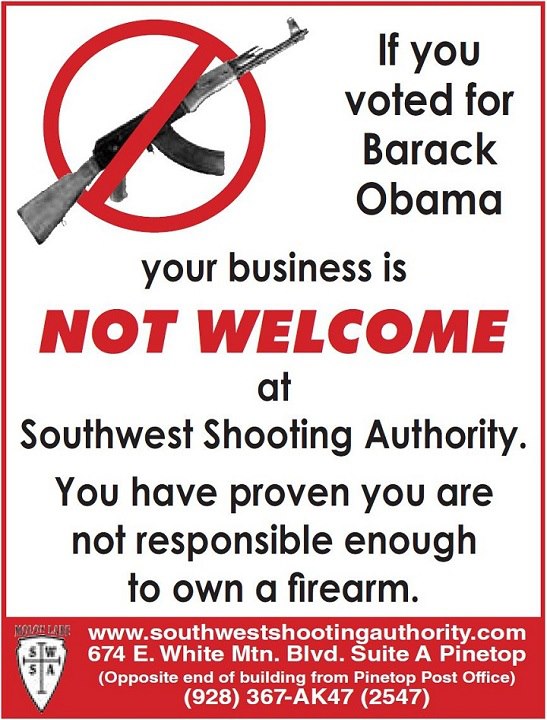 PINETOP-LAKESIDE, AZ (CBS5) -
A gun store in Pinetop says Barack Obama supporters aren't welcome.
It took out an ad in the White Mountain Independent newspaper.
It reads, "If you voted for Barack Obama, your business is not welcome at the Southwest Shooting Authority. You have proven you are not responsible enough to own a firearm."
CBS 5 contacted the gun store. A manager verified this is a protest of Obama's re-election.
Copyright 2012 CBS 5 (Meredith Corporation). All rights reserved