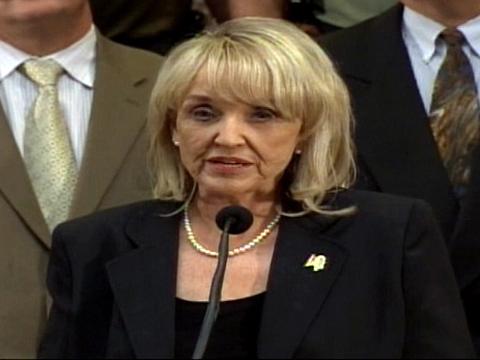 Arizona Gov. Jan Brewer is making several changes in her senior staff.
Michael Hunter is now Brewer's chief legislative lobbyist and also her tax policy adviser. With the changes announced Friday, he'll become Brewer's director of policy, while remaining her tax policy adviser.
Deputy Legislative Affairs Director Lorna Romero is being promoted to replace Hunter as chief lobbyist.
Hunter replaces Page Gonzales as policy director. She's leaving Brewer's office to be chief of staff for Maricopa County Supervisor-elect Steve Chucri.
Brewer's office says the changes take effect Dec. 19.
Copyright 2012 Associated Press. All rights reserved.