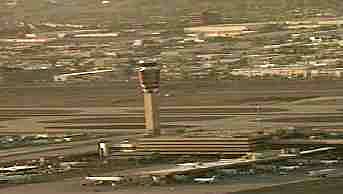 PHOENIX (AP) -
The airport in Phoenix is humming but travelers are seeing few delays as the Thanksgiving holiday weekend wraps up and families shed tears as they split up.
Phoenix Sky Harbor International Airport had long but quick-moving lines at baggage checks and relatively short lines at security checkpoints Sunday morning as the travel crush got under way.
Many families were splitting up after a long weekend with siblings or parents.
Some like Mary Ellen Valenzuela were sending students back to college. With two boys away at school and a husband in the Army, the Goodyear resident walked her son Matthew as close to the gate as she could get.
The Air Force academy freshman says his long weekend with family was refreshing after the constant pressure at the academy.
Copyright 2012 Associated Press. All rights reserved.