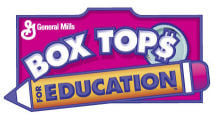 PHOENIX (CBS5) -
If you plan on shopping Cyber Monday, you could help Arizona schools cash in on your spending.
It only takes a couple extra steps. Start by going to boxtops4education.com and click on 'Earn.' On the left side you'll see 'Shop Marketplace.' Enter your school on the right side of the page and start shopping.
Jeanette Bohacik is the Box Top representative at Carlson Elementary School in Chandler.
"I'm hoping that all of our parents that do shop on Cyber Monday are going through the website," said Bohacik.
Bohacik said the website only keeps track of the amount of money you spend and you get box tops for every dollar you spend.
"It automatically gets transferred back to your school's account," said Bohacik.
Copyright 2012 CBS 5 (Meredith Corporation). All rights reserved.