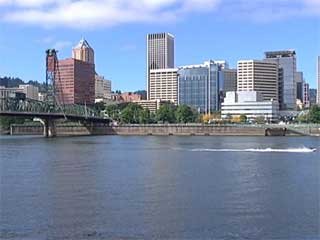 PORTLAND, OR (KPTV) -
New results in an annual poll by Travel and Leisure magazine weren't too kind to the City of Roses, at least in the good looks department.

Portland ranked No. 30 out of 35 cities when it came to attractive people.

Sure, we have the country's best food trucks and microbrews, and we're the greenest city in America, too, according to Travel and Leisure, but the magazine says Portland's 30th-place finish for attractive people is "evidence that the hipster look is on a downswing."

Even our East Coast counterparts, Portland, ME, came in ahead on the list of 35 major cities. Our Northwest rivals, Seattle? They're ahead of us too.
Anchorage, AK, came in last on the list. For the full list from Travel and Leisure, which puts Miami at No. 1, click here.

Copyright 2012 KPTV (Meredith Corporation.) All rights reserved.