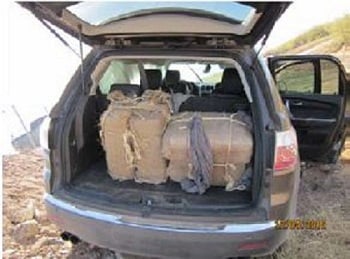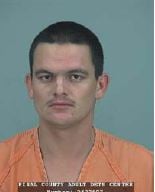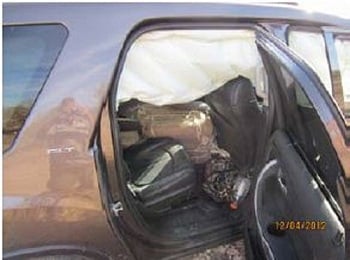 FLORENCE, AZ (CBS5) -
An attempted traffic stop along I-8 near Casa Grande lead to a high speed chase that ended with a drug bust on Tuesday morning.
A Pinal County Sheriff's Deputy saw a GMC speeding down I-8, making several other traffic violations. But when the deputy tried to stop the GMC with his lights and siren the vehicle sped off and exited off of I-8 at Thornton Road.
According to the deputy, once they were off the freeway, the driver, later identified as Trinidad Cordova-Villena, reached speeds up to 95 mph. Cordova-Villena ended up turning onto Shedd Road, which happens to be the Central Arizona Project Canal Road. Once on Shedd Road, the vehicle became stuck in some rocks so Cordova-Villena took off on foot, two passengers also ran from the vehicle.
The deputy chased down Cordova-Villena and took him into custody. The Pinal County Sheriff's Office helicopter was able to lead officers to the two passengers and they were taken into custody.
After all the occupants were in custody, deputies searched the vehicle and found 302 pounds of marijuana with a street value worth $226,500.
Cordova-Villena was arrested and booked into the Pinal County Adult Detention Center for felony flight, possession of marijuana, possession of marijuana for sale and transportation of marijuana.
Both of the passengers admitted to being in the country illegally and were turned over to the U.S. Border Patrol for deportation.
Copyright 2012 CBS 5 (Meredith Corporation). All rights reserved.