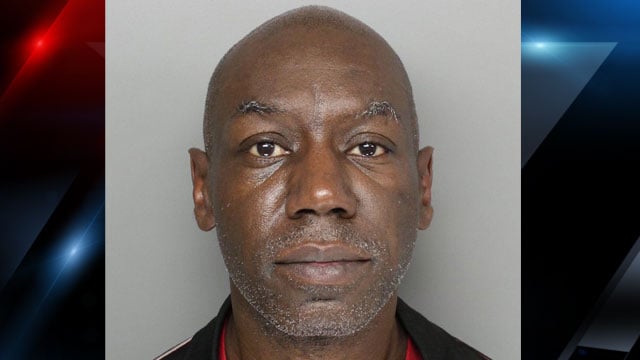 Frank Byers (Greenville Co. Sheriff's Office)
GREENVILLE, SC (FOX Carolina) -
Greenville County deputies said they arrested a man who scuffled with a store employee after he was caught shoplifting air fresheners.
The incident happened about 6:30 p.m. Thursday at the Bi-Lo at 3220 W. Blue Ridge Dr.
Deputies said an employee watched 51-year-old Frank Byers, of Greenville, place several air fresheners under his shirt and walk out of the store without paying for them. They said that when the employee confronted Byers, he grabbed and pushed the worker. They said people who saw Byers struggling with the store worker then wrestled with Byers and held him until deputies arrived.
According to arrest warrants, Byers had a crack pipe in his possession at the time of his arrest.

Byers was charged with strong-arm robbery, first-degree assault and battery and possession of drug paraphernalia. He was being held in the county jail on $26,093 bond.
Copyright 2012 FOX Carolina (Meredith Corporation). All rights reserved.