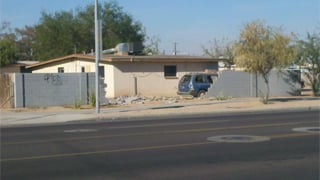 Carlos Baca, cbs5az.com
Three people had to be extricated from a vehicle that plowed through a block wall early Sunday morning, authorities said.
Four teens were traveling along 36th Avenue when the driver lost control of the BMW they were in, plowed through a wall and came to rest on two wheels.
Three passengers had to be extricated with the jaws of life. Injuries ranged from minor to severe. The driver was apprehended soon after he fled the scene.
No other information was immediately available.
Copyright 2012 CBS 5 (Meredith Corporation). All rights reserved