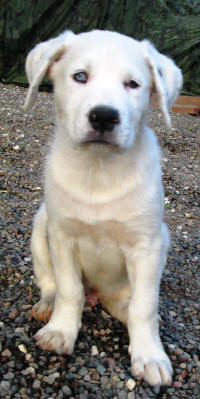 PHOENIX (CBS5) -
Phoenix police are trying to track down crooks who stole about $200 in donations from a Valley dog rescue.
Deana Kilgos is a co-founder of the group Amazing Aussies. It's her mission to give dogs that haven't gotten a fair shake a chance to enjoy life.
On Saturday, volunteers spent hours wrapping gifts outside the Barnes and Nobel at Desert Ridge Market Place.
The group was about to close up shop when a guy walked up to their table like he wanted to ask a question.
"Instead, he reached down and picked up our donation jar. He turned around and ran," said Kilgos.
Kilgos ran after him.
"He went around the side of the mall and eventually jumped into the car that was waiting and left," said Kilgos.
The crooks got away with the money that was supposed to pay for three desperately needed vet visits. One of the puppies is blind. The other two are underweight and have problems with their legs.
"Basically this guy was the Grinch. We're hoping that we have generous donators out there that would like to help us out because we could certainly use it," said Kilgos.
Amazing Aussie's will be wrapping gifts at the Barnes & Noble at Arrowhead Mall on Saturday, Dec. 15 from 5 p.m. until 10 p.m. People wanting to donate can visit AmazingAussies.com.
Copyright 2012 CBS5 (Meredith Corporation). All rights reserved.