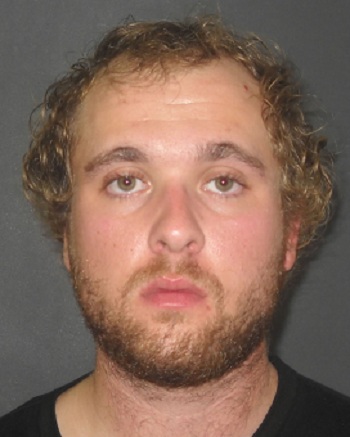 MOHAVE COUNTY, AZ (CBS5) -
A 24-year-old Mohave Valley resident, Michael Scott McDonald, was arrested Dec. 7 with charges of extreme DUI.
McDonald rear ended a pickup tuck on Courtwright Road and Vanderslice Road on Friday afternoon, according to Mohave County deputies.
There were no injuries involved with the accident, however, Mohave County deputies did notice a strong alcohol odor coming from McDonald and his vehicle. The deputies saw in McDonald's Challenger an empty six pack container plus one unopened bottle sitting on the floor of the car.
McDonald admitted to the deputies that he did in fact drink while he was driving.
Deputies ran a field sobriety test on McDonald that ended with McDonald being arrested.
At the Mohave County District II Substation officers found McDonald's blood alcohol concentration (BAC) to be .225%.
McDonald was booked and charged with DUI, DUI with a BAC over .08%, extreme DUI with a BAC over .15%, super extreme DUI with a BAC over .20%, open container in the vehicle, and misdemeanors.
Copyright 2012 CBS 5 (Meredith Corporation). All rights reserved.