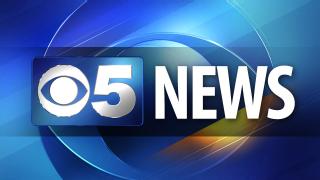 PEORIA, AZ (CBS5) -
A 6-year-old Peoria boy suffered burns to a foot after he climbed on top of a stove and began playing with the burner knobs in an apartment Tuesday morning.
A Peoria Fire Department spokesman said that after turning the knobs, the child stepped on a hot burner. The boy's mother was asleep at the time, the spokesman said.
A city spokeswoman said the boy stuck his foot in cold water before his mother ran to the kitchen when she heard him yell. The burn was limited to the ball of his foot, she said.
He was treated at the complex between the Loop 101 Agua Fria Freeway and 83rd Avenue, just south of the Arrowhead Fountains Center and was taken to a hospital by his mother.
There was no word on the severity of the injuries and no other information immediately available.
Copyright 2012 CBS 5 (Meredith Corporation). All rights reserved.