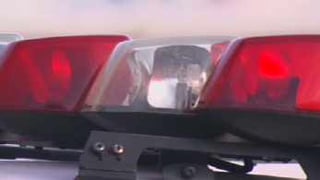 © CBS 5
PRESCOTT, AZ (CBS5) -
A Prescott couple was arrested Tuesday on suspicion of using and dealing heroin, Arizona Department of Public Safety investigators said.
The Prescott Police Department SWAT team assisted DPS in serving a search warrant in the 700 block of Solano Drive.
SWAT officers took 30-year-old Adam Armandi and his girlfriend, 24-year-old Heather Seaholm, into custody without incident.
The residence was turned over to DPS investigators to collect evidence related to the couple's criminal activity.
Adman Armandi and Heather Seaholm will be booked on charges related to possession and sale of heroin, crystal methamphetamines and illegal steroids.
Copyright 2012 CBS 5 (Meredith Corporation). All rights reserved.