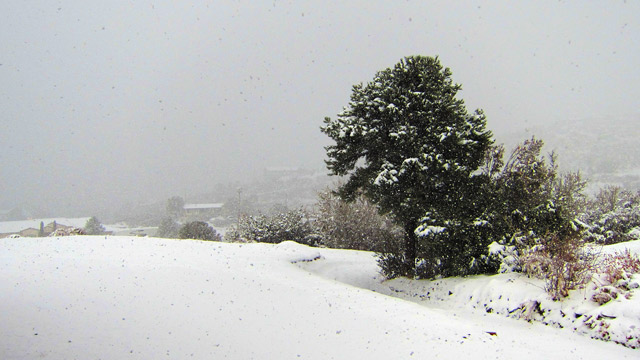 (Viewer submitted photo)
FLAGSTAFF, AZ (AP) -
Arizona's high country is in for some snow this week while rain will fall in the desert areas.
The National Weather Service says a storm will hit western Arizona on Thursday afternoon and spread eastward through Friday morning.
Forecasters say the total amount of snowfall is uncertain but up to 10 inches is possible around the Mogollon Rim and more could fall in the mountainous areas around the state.
Northern Arizona University has pushed back its Friday morning commencement ceremony and combined two scheduled for later in the day because of the storm.
Forecasters say roadways will be slick and snow-covered, and back country roads might become impassable.
Up to three-quarters of an inch of rain could fall in southwestern and central Arizona, with wind gusts of up to 35 mph.
Copyright 2012 Associated Press. All rights reserved.