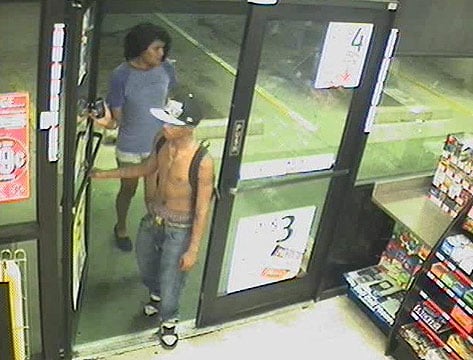 (Source: Phoenix Police Department) Two people identified as "persons of interest" in the August shooting of a taxi driver were at this nearby store.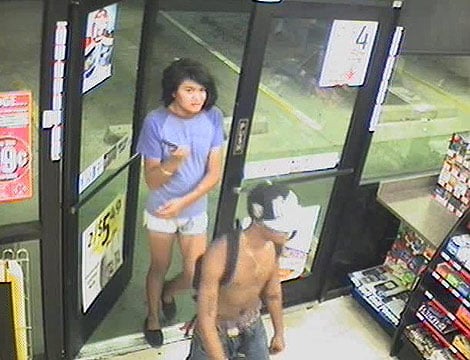 Phoenix police are asking the public's help in finding a young man and woman they said shot a cab driver in the face after an argument over the fare.
The man and woman, both believed to be between 16 and 20 years old, got in the taxi about 5 a.m. on Aug. 13 in the area of 28th Drive and Sweetwater and were taken to the Studio 6 Motel at 18405 N. 27th Ave.
They began arguing with the driver over the amount of the far and shot him in the face. He suffered serious injuries to his face and jaw, but survived.
The suspects fled without paying.
Police released a surveillance video Wednesday from a store that shows two "persons of interest" that minutes earlier were in the area of the original taxi pickup. Police said the two might have information about the shooting and also match the general descriptions of the suspects.
Anyone with information about the suspects or the crime are asked to call Silent Witness at 480-WITNESS (480-948-6377) or visit silentwitness.org.
Copyright 2012 CBS 5 (Meredith Corporation). All rights reserved.