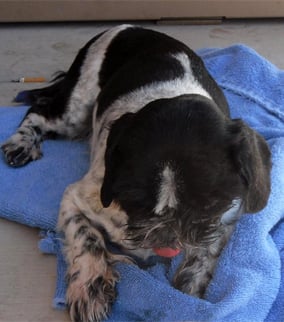 Shih-Tzu left to die in Youngtown Dumpster
YOUNGTOWN, AZ (CBS5) -
A small black and white shih-tzu was found covered in garbage at the Q-T Convenience market in Youngtown.
The 2-year-old dog was discovered Saturday around noon at the store at 11604 W. Olive, the Maricopa County Sheriff's Office said.
The dog was alive when it was found. Sheriff's detectives immediately rushed the animal to a veterinarian for medical treatment.
The dog died a short time later from injuries it had suffered.
The sheriff's office is seeking information regarding the owner of the animal or any person involved in this incident.
People are asked to contact the Maricopa County Sheriff's Office Animal Cruelty hotline at 602-876-1681 with any information.
Copyright 2012 CBS 5 (Meredith Corporation). All rights reserved.