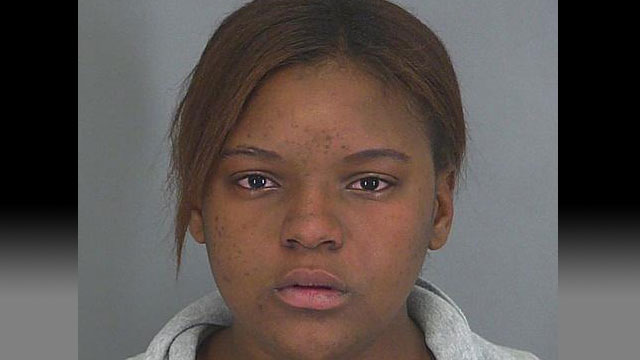 SPARTANBURG, SC (FOX Carolina) -
A Spartanburg woman faces charges of child neglect and shoplifting after officers said she tried to shoplift items from a local Walmart, and then allegedly put her child's life in danger.
The Spartanburg Public Safety Department said 20-year-old Kahliah Martin had placed two boxes of diapers and various electronics into her buggy, and proceeded past the cash registers and to the exit without paying for the merchandise.
Officers said the two loss prevention associates approached Martin, who ran out the exit into the parking lot, while carrying her 4-month-old daughter.
The report from SPSD said as Martin was running out, she was nearly struck by two vehicles in the parking lot, and "ran through the parking lot weaving in and out of cars swinging her daughter," before security officers subdued her, and escorted her back inside the store, before police arrived and arrested her.
Associates were initially tipped off to Martin because of a prior shoplifting incident, officials said.
Martin's daughter has been placed into protective custody.
Copyright 2012 FOX Carolina (Meredith Corporation). All Rights Reserved.