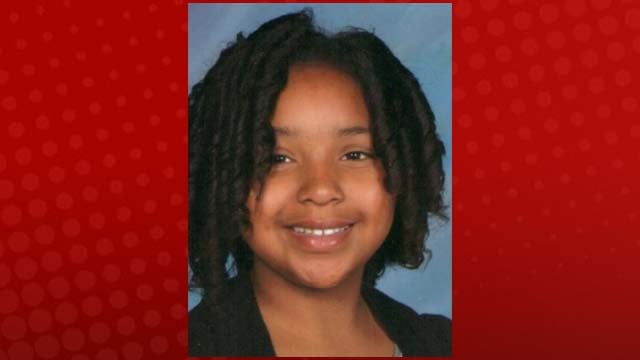 Jade Morris was last seen on Dec. 21. (LVMPD)
LAS VEGAS (FOX5) -
Metro police are asking for the public's help in locating a missing girl who might be in danger.
Jade Morris was last seen on Dec. 21 at 1 p.m. in the area of Martin Luther King Boulevard and Alta Drive. She was headed to the Las Vegas Outlet center in downtown Las Vegas.
Jade was wearing blue jeans, a blue shirt and a long brown jacket.
Jade is 10 years old, 5'0" and about 70 pounds with black hair and a medium complexion. Her hair was in two ponytails.
Jade was last seen with 50-year-old Brenda Stokes, who was driving a 2007 red four-door Saab. Stokes was arrested Friday night at the Bellagio after getting into a fight with another employee that put that employee in the hospital. Stokes remains in Clark County Detention Center.
Anyone with information concerning Jade's whereabouts is urged to call Metro's Missing Persons Detail at 702-828-3111 or 702-828-2907.
Copyright 2012 KVVU (KVVU Broadcasting Corporation). All rights reserved.