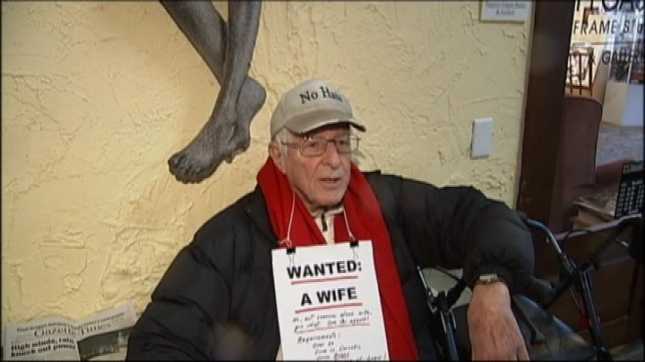 CORVALLIS, OR (KPTV) -
An 82-year-old Corvallis man is seeking a wife and he's hoping the sign he wears around his neck will help him land the perfect companion.
Sandy McCulloch told Eugene TV station KVAL that in first 39 years of his life he was married three times and divorced three times. However, he said that's all behind him now.
"If I may be so bold as to say so, I've cleaned up my act," McCulloch said.
McCulloch said his ideal bride must be older than 60 years old with a good sense of humor. She must also love books.
"My life is built around books," he said. "If they don't like books, it's a lost cause."
McCulloch also said he won't leave Corvallis.
He'd only really consider easing up on one of his restrictions.
"If a gorgeous 40 or 50-year-old came along and said I'm too young, but I want to do this, I would probably do it," he said.
Copyright 2012 KPTV (Meredith Corporation). All rights reserved.