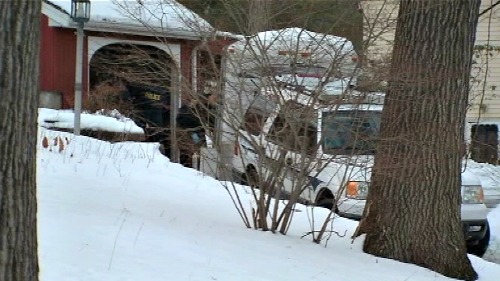 FARMINGTON, CT (WFSB) -
The Farmington Police Department discovered more than 100 guns and thousands of rounds in a foreclosed home Friday afternoon.
Following the foreclosure of a home on Riverview Road, bank officials Friday discovered guns and ammunition as well as a grenade and a mortar in the residence.

Officers were called as part of protocol. Police found 130 guns and 20,000 rounds of ammunition.
The homeowner told police that all weapons were legally registered, and the grenade and mortar were inert.
However, the bomb squad was also called in as a precaution.
Police said it is unknown why the weapons were left in the home. However, there is no threat to the public.
It is unclear what is being done with all the weapons.
No charges have been filed at this time.

Copyright 2013 WFSB (Meredith Corporation). All rights reserved.