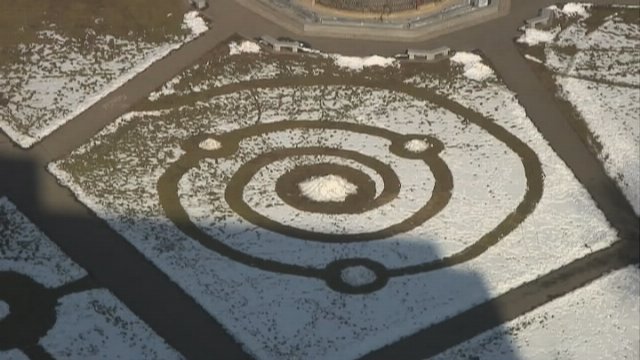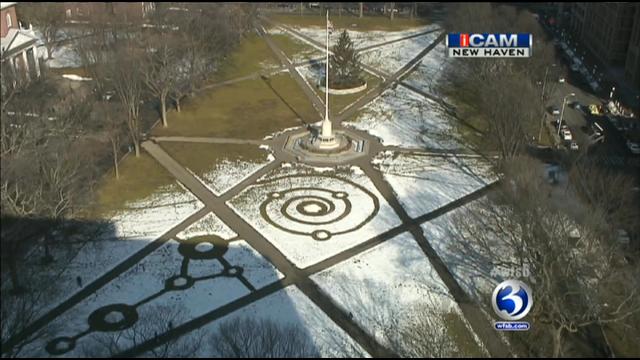 NEW HAVEN, CT (WFSB) -
Folks walking in downtown New Haven today may have noticed various patterns cleared in the snow on the Green.
But the view from above would seem to suggest someone or something went to quite a bit of trouble to create them.
The patterns bring to mind the mysterious crop circles that have appeared all over the world, even featured in the film Signs starring Mel Gibson about 10 years ago.

We asked some people walking on the Green today what their theory was on the "snow circles."

Gloria Caprio of West Haven said, "I think it's somebody who has a lot of time on their hands, so they decided to have some fun in the snow."

Colin Andrews has researched crop circles and believes these lack precision.
"The lack of symmetry, which I have seen around the world with regard to crop circles isn't here. The spiral symmetry from an elevated position lacks preciseness," Andrews said.

Andrews said that when he studied snow circles in the Netherlands, there were no marks around the circles and the missing snow was totally missing. Not found in heaps in the middle.

Copyright 2013 WFSB (Meredith Corporation). All rights reserved.