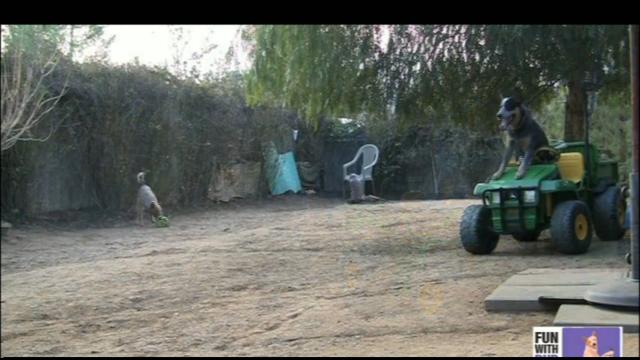 FAIRWAY, KS (KCTV) -
Rogue is still officially a puppy since he's nearing his first birthday.

The Australian cattle dog may not be quite 16 years old in dog years, but that hasn't stopped him from driving.

His owners have trained the blue heeler to drive and honk a Fisher-Price Power Wheels Car. All by himself.
Toss in a few rewards and treats, and Rogue honks away with gleeful abandon.

Watch the video above to see Rogue drive better than some texting teens.
And check out more of Rogue and more of his cattle dog friends, Ruger and Lynxie kitty, and human friends. Click here.
Click here for their Facebook page.

Copyright 2013 KCTV(Meredith Corp.) All rights reserved.