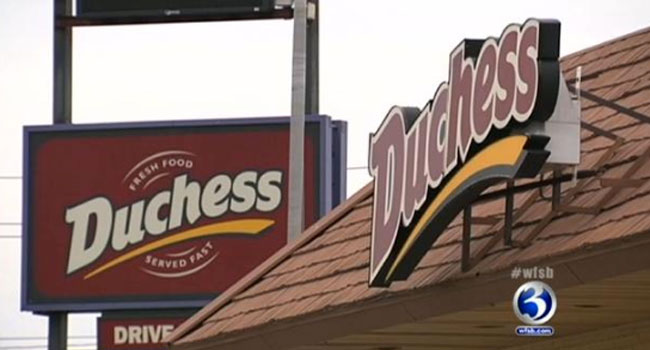 File Photo
MILFORD, CT (WFSB) -
The Milford Police Department said it was investigating a voyeurism incident that was reported at a Duchess Restaurant on Old Gate Lane earlier this month.
On Jan. 3, police said a woman was using the bathroom when she said she discovered a cell phone that was positioned in a paper towel dispenser.
The customers said they removed the phone from the paper towel dispenser and found that it was in its recording mode.
It was later determined that the phone belonged to an employee at the restaurant.
Police said they obtained an arrest warrant for the employee, Tiago Dominguez, 24, of Bridgeport, and arrested him Saturday.
He was charged with voyeurism and breach of peace and was released on $25,000 bond.
He is expected to appear in court Feb. 5.
Customers at the restaurant reacted to the arrest.

"This is disgusting these guys should be prosecuted to the fullest extent of the law," said one unidentified woman. "This is crazy."
Copyright 2013 WFSB (Meredith Corporation). All rights reserved.