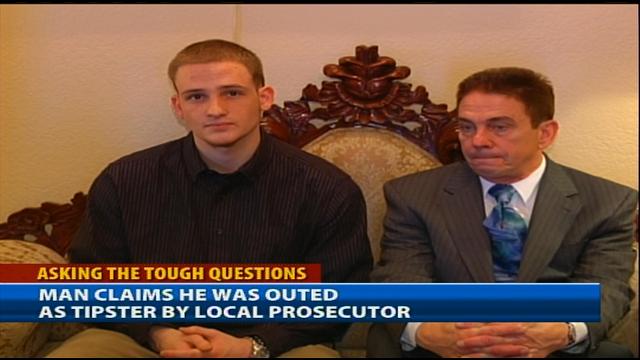 BAY CITY, MI (WNEM) -
A local man worried for his safety could be in jeopardy as he claims he was outed as an informant during a criminal trial.
Chance Bailey said he had information about Lonnie Houston's murder in 2011.
He claims that he called Crimestoppers to give police what he believed was an anonymous tip, but when the case went to trial, his identity was revealed.
Pictures from coverage of Lonnie Houston's murder trial show 19-year-old Chance Bailey.
A caption below his picture even identifies him as the man who called Crimestoppers.
Bailey's lawyer, Ed Czuprynski, said the Bay County Prosecutor's Office never should have called him to testify.
The Bay County prosecutor says Crimestoppers did not reveal any information to his office.
The prosecutor said he learned about Bailey during the investigation.
The prosecutor also said that the case is a unique set of circumstances, and he can't get into details while the trial is still going.
WNEM will continue to follow this story and provide updates as they become available.
Copyright 2013 WNEM (Meredith Corporation). All rights reserved.