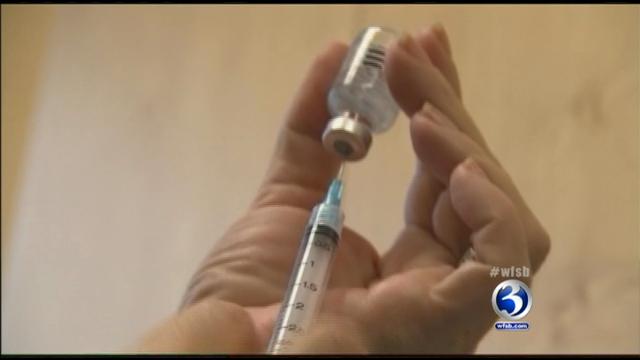 HARTFORD, CT (WFSB/AP) -
Children across Connecticut can now get the flu vaccine regardless of their insurance coverage.
The Connecticut Department of Public Health said it hopes by expanding its free flu vaccine program to help fight the widespread illness.
Thursday's health department announcement said the state already has been providing vaccinations to children under five, and to children 18 and under who aren't covered by private insurance.
In addition, Protein Science Corporation in Meriden said it just received approval from the Food and Drug Administration to start producing Flublok, a new flu shot that isn't made with the influenza virus or from eggs.
The company said the shot could be made available by the end of the month - good news for those folks battling the flu.
The health department said there have been six flu deaths this season, all in people over 65 with underlying medical issues. The department said there have been 2,456 laboratory-confirmed flu cases and 467 flu-related hospitalizations. That's higher than the past two flu seasons.
Federal health officials say 20 flu-related child deaths have been reported nationwide this season, one of the worst totals this early in the year since the government began keeping track in 2004. About 100 children die in an average flu season.
For information on where you can go to find a flu clinic, click here.

Copyright 2013 WFSB (Meredith Corporation). The Associated Press contributed to this report. All rights reserved.