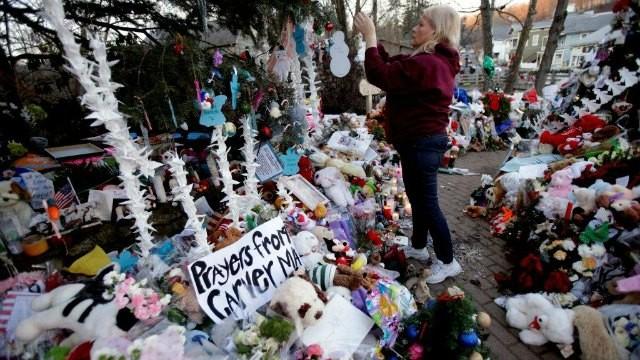 The memorial near Sandy Hook Elementary School
NEWTOWN, CT (WFSB) -
Starting this Sunday, families of the 26 people killed at Sandy Hook Elementary School in Newtown will have one week to decide what memorial items they would like to keep at the town's Municipal Center.
Since the tragedy in Newtown, the town has received thousands of gifts for family members. So much so that they don't know what to do with it all.
Now the families will be allowed to go through the mail and gifts to take what they want before all the families from Sandy Hook Elementary School are allowed to do the same thing.
The following week all Newtown residents will be allowed to pick what they would like to keep from the memorials.

Copyright 2013 WFSB (Meredith Corporation). All rights reserved.