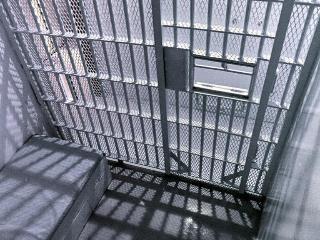 ALBUQUERQUE, NM (AP) -
The trial for a former Arizona inmate who escaped from prison and is accused of killing a couple in New Mexico has been reset.
But attorneys for John McCluskey want it pushed back even further. They say the new date of July 22 will conflict with another federal case.
The attorneys originally asked to reschedule the trial because of serious medical issues with McCluskey that haven't been disclosed. The request is part of sealed court documents.
McCluskey is charged with carjacking and murder in the deaths of Gary and Linda Haas of Tecumseh, Okla. Their remains were found at an eastern New Mexico ranch.
McCluskey was one of three people who authorities say escaped from a medium-security prison near Kingman, Ariz., in July 2010 and went on a multi-state crime spree.
Copyright 2013 Associated Press. All rights reserved.