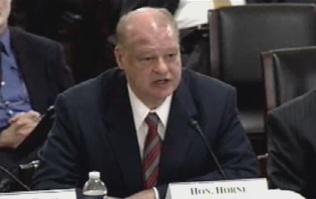 PHOENIX (AP) -
The trial date in the misdemeanor hit-and-run case against Arizona Attorney General Tom Horne has been pushed back.
Phoenix Municipal Court officials announced Monday that the trial now is scheduled to begin on April 2 instead of March 28.
The March trial date was set last Friday after Horne's pretrial conference had two one-month delays.
Horne is accused of not leaving a note after FBI agents saw him tap another vehicle while driving a borrowed car last March.
Horne says he didn't think the other vehicle was damaged. He has pleaded not guilty.
Copyright 2013 Associated Press. All rights reserved.