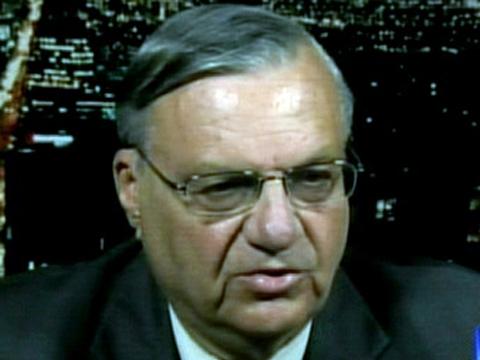 Maricopa County Sheriff Joe Arpaio.
PHOENIX (CBS5/AP) -
It looks like Maricopa County Sheriff Joe Arpaio is a victim of credit card fraud.
He says someone used his Discover card to buy $291 worth of groceries at Chicago grocery store called Jewel last weekend.
Arpaio says he hasn't been to Chicago in years.
"I'm sure I didn't make the purchase so it could've been done by, what do you call it, skimmers making copies, or through the internet, many different ways," Arpaio said. "I don't think I'm the only victim around, there's many, many more I presume."
Discover alerted the sheriff about the problem and he has since canceled the card.
He says if he finds out the people responsible were struggling, he may not press charges.
Copyright 2013 CBS 5 (KPHO Broadcasting Corporation). All rights reserved. The Associated Press contributed to this report.