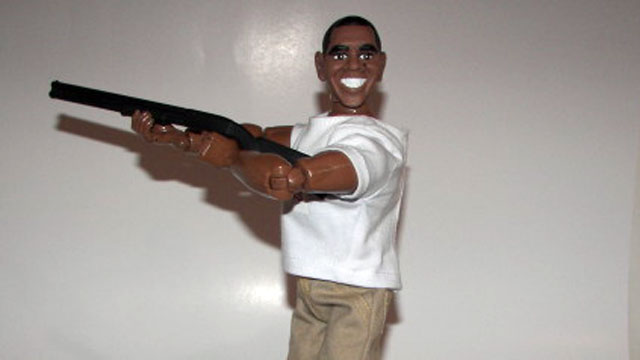 HARTFORD, CT (WFSB) -
President Barack Obama recently admitted he enjoys skeet shooting while at Camp David, and now a company based in Connecticut is taking advantage of that admission by turning him into an action figure.
Herobuilders is selling the doll for $19.95 and features Obama wearing a sweatshirt with the words clay pigeons on it and comes with a hunting shotgun.
The latest action figure is the fourth for Obama. Others include him dressed as The Joker from The Dark Knight and another has him holding a machine gun.
For more information about the action figure, click here.
Copyright 2013 WFSB (Meredith Corporation). All rights reserved.