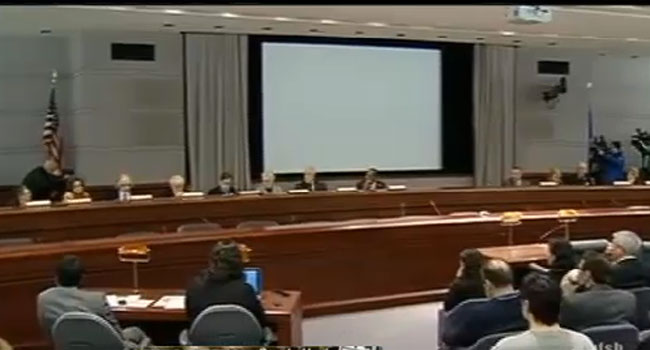 HARTFORD, CT (WFSB) -
The second meeting of the Sandy Hook Advisory Commission will hear from experts in "the field of infrastructure design, safety and security."
The governor said the 16 members of the commission will review school safety, gun control laws and regulations and mental health issues.
The commission will be led by Chairman Scott Jackson, who is the mayor of Hamden, and was formed after Adam Lanza, 20, shot and killed his mother as she slept in her bed Dec. 14.
He then traveled the few miles to Sandy Hook Elementary School, where he proceeded to shoot out a security window, make his way into the building and kill 20 children and six adults. He then shot and killed himself as police made their way into the school.
The meeting is expected to begin around 9:30 a.m. in room 2C at the Legislative Office Building in Hartford.
If residents cannot attend the meeting, a website has been set up for people to submit their testimony. People can email asaferconnecticut@cga.ct.gov.
Copyright 2013 WFSB (Meredith Corporation). All rights reserved.