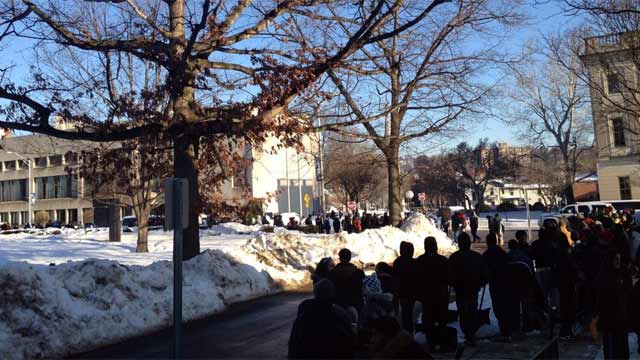 WATERBURY, CT (WFSB) -
If you're looking to make a few extra bucks Wednesday, Waterbury's mayor is again putting out a call for a shovel brigade.
Workers are being paid $8.25 an hour to work clearing up snow at the schools.
On Monday, nearly 600 people showed up to help dig out several schools in the area. The recruits are at it again Wednesday in advance of schools reopening next week.
Workers spent Wednesday afternoon shoveling and plowing at the schools.
The Waterbury Public Schools will be closed on Thursday, however, officials were trying to open them for Friday.
"We are continuing to make progress in removing snow around our schools," Waterbury Public Schools said in a statement.
Since Monday and Tuesday were already scheduled as school holidays, classes won't resume until next Wednesday.
Copyright 2013 WFSB (Meredith Corporation). All rights reserved.