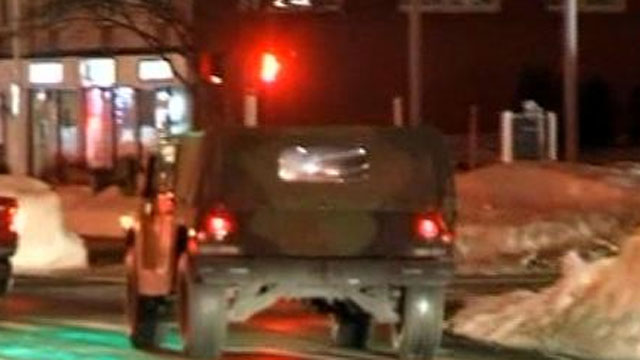 HARTFORD, CT (WFSB) -
As Hartford continues to clean up and dig out after Blizzard Charlotte, a few good men and women are heading to the capital city to lend a hand.
City workers and private contractors have been working around the clock in an attempt to clear and widen roads, and later in the day Wednesday, the National Guard will arrive to help.
The National Guard spent the day Tuesday clearing roads in New Britain.
In Hartford, there's still plenty of work to be done. As a result of the massive cleanup efforts, schools were closed for a third day and a parking ban remains in effect until noon for the downtown area.
Across Connecticut, the cleanup process has been lengthy and frustrating. In order to help clear snow from Interstate 84, crews had to close lanes Tuesday night, causing a traffic nightmare. There were backups from Hartford to Farmington.
Drivers were stuck in traffic for hours with many more flooding Hartford streets trying to get around the traffic nightmare.
Hartford Mayor Pedro Segarra said the cleanup is an expensive process and will easily exhaust the city's storm budget.
Copyright 2013 WFSB (Meredith Corporation). All rights reserved.