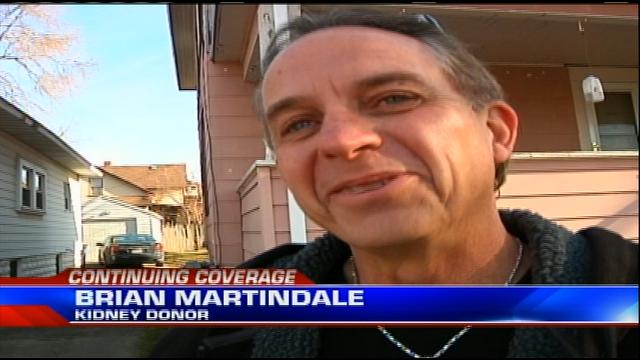 Kidney donor Brian Martindale.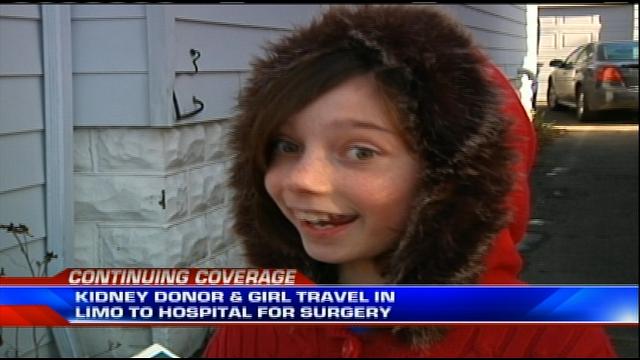 Kidney recipient Jessica Schwerin.
BAY CITY, MI (WNEM) -
The man who gave his kidney to help a young Bay City girl in need now needs help himself.
Brain Martindale donated his kidney in January to 10-year-old Jessica Schwerin, but he has suffered complications from the surgery. As a result, Martindale may lose the business he owns.
Martindale owns Karma Incorporated Apparel on Washington Avenue in Bay City. Martindale is recovering but is unable to operate his business on a full-time basis and the store has recently been open just two days a week. Business has reportedly been slow but now with things as they are, Martindale may have to close the store that he opened in October of 2012.
"I've exhausted everything. I've put every penny I had into the store," Martindale said.

A number of local businesses are stepping up to help Martindale. Credit Union Plus in Bay City is collecting donations for Martindale. Amy Tacey, the aunt of Jessica Schwerin, is trying to organize a fundraiser to help Martindale with medical bills as well as helping to keep his business running. The fundraiser will be held on Feb. 22 from 5-8 p.m. at Karma Incorporated Apparel in Bay City.
Anyone looking to donate can email Amy Tacey at atacey@hotmail.com
Copyright 2013 WNEM (Meredith Corporation). All rights reserved.