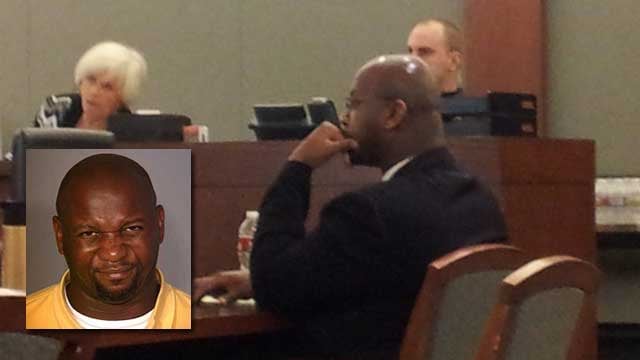 Hawkins sits in court during a preliminary hearing. (FOX5 FILE)
LAS VEGAS (FOX5) -
The Florida high school coach convicted in the one-punch death of a Utah man at a Las Vegas Strip casino was sentenced to three months in jail and five years of probation.
Benjamin Hawkins, 39, was given the suspended jail sentence Thursday in Las Vegas Justice Court for a involuntary manslaughter charge connected to the July 2011 incident at O'Sheas Casino.
Hawkins' attorney contends his client was being insulted with racial comments by the victim, John Massie, in the men's restroom at the casino. Police said Massie approached Hawkins again once out of the restroom, which led to the single punch thrown by Hawkins.

Stay tuned to FOX5 for the latest on this developing story.
Copyright 2013 KVVU (KVVU Broadcasting Corporation). All rights reserved.