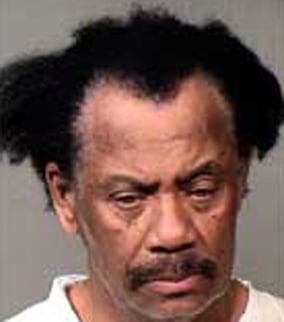 Melvin Heath
A Goodyear woman has died nearly a week after police described her as the victim of domestic violence at the hands of her husband.
In the meantime, the woman's husband remains the subject of an ongoing investigation, Lisa Kutis, a Goodyear police spokeswoman, said Thursday.
The victim, Regina Heath, 61, was rushed to a Phoenix hospital Feb. 6 after police were called to her home on a medical emergency, Kutis said.
Heath, who was initially reported in extremely critical condition, died Tuesday at the hospital, Kutis said.
Her husband, Melvin Eugene Heath, 68, was arrested by police and booked in a Maricopa County jail on a charge of aggravated assault, court records show.
He has been released on bail pending further investigation, the records show.
The Heaths lived in the 2500 block of North 162nd Lane in the Pebble Creek community of Goodyear.
Copyright 2013 West Valley View. All rights reserved.