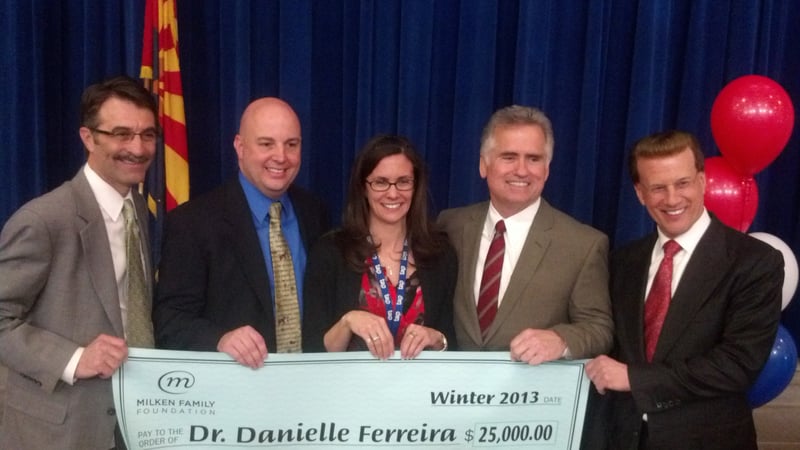 (Source: Daniel Westerhold, CBS 5)
PHOENIX (AP) -
A Phoenix teacher has won a $25,000 Milken Educator Award.
Dr. Danielle Ferreira is a master teacher at Constitution Elementary School in the Deer Valley Unified School District.
The cash award is given by Milken Family Foundation chairman and co-founder Lowell Milken.
Ferreira received the award Thursday.
Recipients are selected in early to mid-career for what they have achieved and for the promise of what they will accomplish in the future.
The award has honored more than 2,500 K-12 teachers, principals and specialists in the past 26 years.
Student achievement at Constitution Elementary has been on the upswing for the past three years.
According to Arizona's Instrument to Measure Standards, the school-wide percentage of students proficient in math and reading has increased 13 percent from 2010 to 2012.
Copyright 2013 Associated Press. All rights reserved.