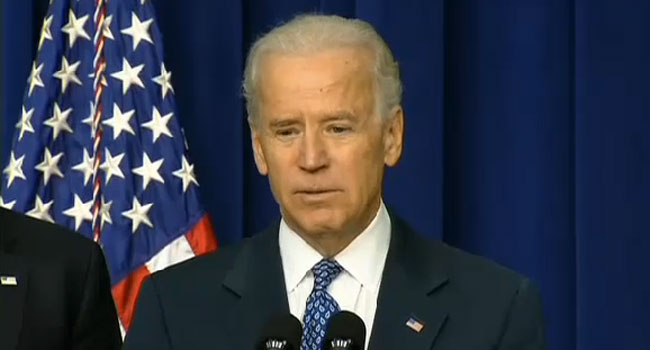 DANBURY, CT (WFSB) -
The Vice President of the United States will be in Connecticut next week to reduce gun violence.
Joe Biden will be the keynote speaker at news conference on reducing gun violence at Western Connecticut State University in Danbury on Thursday.
Biden, who recently led a task force on addressing gun violence, will be joined by U.S. Sen. Richard Blumenthal, U.S. Sen. Chris Murph and U.S. Rep. Elizabeth Esty.
The conference, which is from 8:30 am. to 1 p.m., will also feature panel discussions with law enforcement, mental health experts, sportsmen, faith leaders, families and survivors of gun violence.
Copyright 2013 WFSB (Meredith Corporation). All rights reserved.