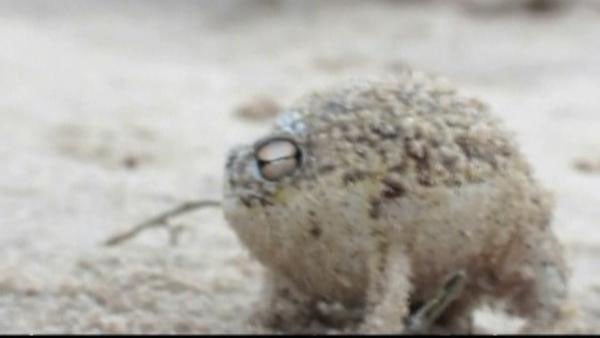 ATLANTA (CBS46) -
A vocal Namaqua Rain Frog has gained popularity on the Internet for its squeak.
The tiny amphibian measures less than two inches in length and is a burrowing frog.
It spends most of its time underground and does not inhabit water.
Do you think the frog is scared? You be the judge.
Copyright 2013 WGCL-TV (Meredith Corporation). All rights reserved.