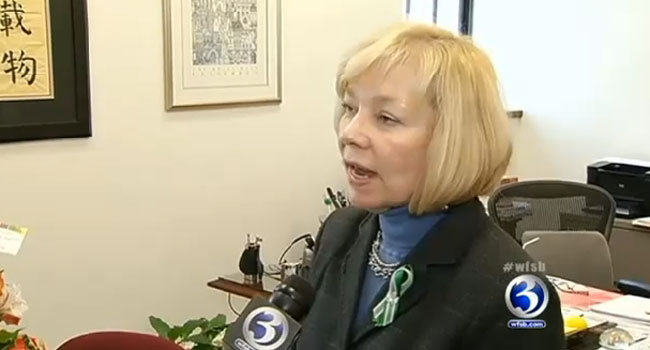 NEWTOWN, CT (WFSB) -
The Stratford mayor's office confirmed that the current Newtown superintendent is considering taking the same position in its school district.

Superintendent of Schools Dr. Janet Robinson has been the superintendent of schools in Newtown since January 2008.
Robinson has also been a superintendent in Preston and Derby.
The Newtown Board of Education met Wednesday night; however, it is unclear if the board will make any decisions on its superintendent.
Currently, Stratford has an interim superintendent of schools.
On Dec. 14, Adam Lanza, 20, shot and killed his mother while she slept in her bed before going to Sandy Hook Elementary School where he killed 20 children and six adults. He then killed himself as police entered the school.
Copyright 2013 WFSB (Meredith Corporation). All rights reserved.