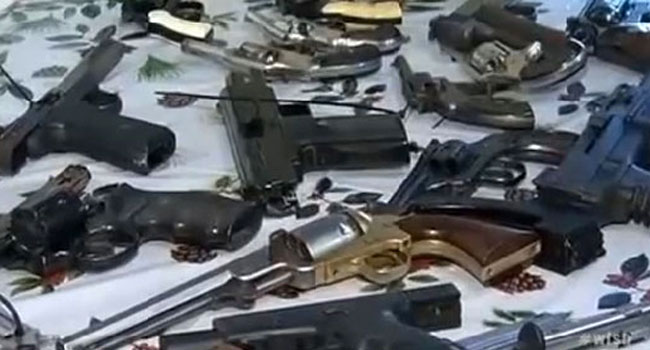 BRANFORD, CT (WFSB) -
A Branford committee has been created to limit where gun stores can open in town and its first meeting is Tuesday night.
The debate started in town after a gun store opened in the downtown area a few weeks ago.

"We've had over 200 to 300 customers come through our doors since we've been open," said Brian Owens, who is the co-owner of TGS Outdoors. "We're running out of a lot of stuff."
Co-owner Mark Higgins said their gun store is as close to the police station as it possibly could be.
Any ordinance approved by the town will not affect current businesses that sell guns.

The Firearms Sales Committee will hold its first meeting at 7 p.m. on Tuesday at fire headquarters. There will be no public comment.
Copyright 2013 WFSB (Meredith Corporation). All rights reserved.