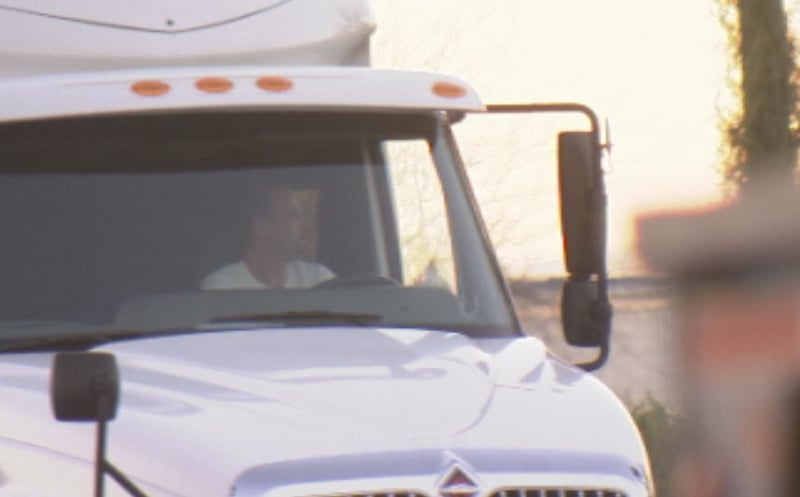 PHOENIX (CBS5) -
There have been a number of serious crashes across Valley freeways over the past few weeks, and they have all involved big trucks. Though many people believe tractor-trailer drivers are at fault, those behind 18 wheels say passenger vehicle operators are often to blame.
"I've seen a lot," said truck driver Tiffany Hall, who has been driving an 18-wheeler for more than a dozen years.

"I've been the first to accidents. I've seen wrong way drivers. I've seen drivers coming at me late at night," she continued.

Hall and most truck drivers refer to passenger vehicle drivers as "four-wheelers," and she said it's ignorance that can lead to wrecks.

"The cause (of many accidents) is (tractor-trailer drivers) were cut off. Another four wheeler (was) playing on their cell phone (or) not paying attention weaving and all of a sudden they're next to us and they bounce off our tires and there goes the accident," she said.

Monday afternoon, a 13-year-old was killed and two others were hurt when a pickup truck slammed into the back of a tractor-trailer parked on the shoulder of I-17. DPS has not released an official cause for the wreck, though a representative said it appears the pickup driver drifted into the parked truck.

"When we see an accident, it's heart-wrenching," said Hall as she took a CBS 5 crew on the road to show some of the dangers due to passenger vehicle drivers.
"They've been getting onto our left turn lane. They come up right up on our hood, and they cut us right off and get up on us and slam on their brakes. The most common mistake is we don't have 18 breaks. A lot of (passenger vehicle drivers) think we can stop like they can stop, and we can't," she explained.

Besides stopping distance, another concern for truck drivers on the road is something known as the "no-zone." It is basically a 200-foot space in the shape of a triangle on both sides of the tractor-trailer. If a driver is in it, that driver is basically invisible to the tractor-trailer driver.

"All we can see is a shadow. We don't know how close you are," said Hall.

Hall said the best piece of advice for passenger car drivers is to give truck drivers more space than you think is necessary.
Copyright 2013 CBS 5 (KPHO Broadcasting Corporation). All rights reserved.