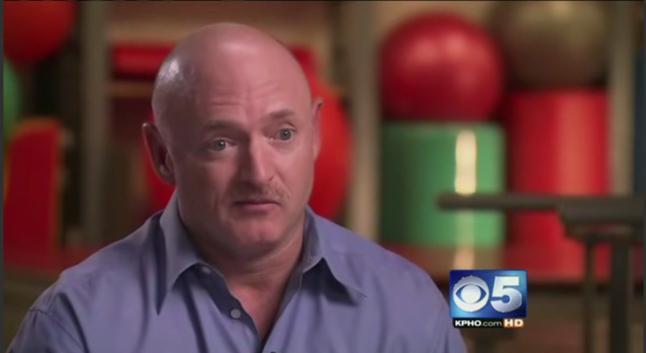 PHOENIX (AP) -
The husband of former U.S. Rep. Gabrielle Giffords went to a Tucson gun store a week ago to buy a .45-caliber handgun and a military-style rifle the day before he appeared with his wife at the supermarket where she was wounded in a rampage two years ago.
It didn't take long for the purchase to draw criticism from gun-rights supporters.
Mark Kelly says he bought the AR-15-style weapon to draw attention to the relative ease with which people can get the type of gun that the shooter used in the Newtown school and Colorado movie theater killings.
Gun-rights advocates attacked him for being a hypocrite for buying the same gun that he has been lobbying Congress to ban.
Copyright 2013 Associated Press. All rights reserved.