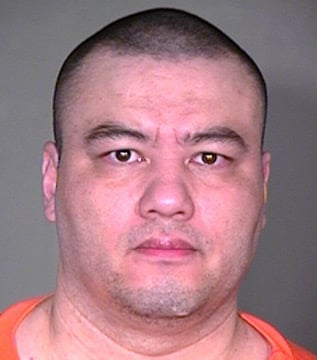 The Arizona Supreme Court has upheld the convictions and death sentences of Steven Parker. (Source: Arizona Department of Corrections)
PHOENIX (AP) -
The Arizona Supreme Court has denied the appeal of a death row inmate convicted of murdering a north Phoenix couple who lived next door to him.
The unanimous ruling Wednesday upholds the convictions and death sentences of Steven John Parker.
He was sentenced to death for the Sept. 26, 2005, murders of Wayne and Faye Smith in their home.
Their wallets were missing, and somebody used their credit cards in western Arizona and California.
Parker was arrested months later after DNA evidence linked him to blood found in the Smiths' house. He said he'd cut himself while helping Wayne Smith with yard work and gone into the house to wash off the blood.
Parker's defense lawyer argued that somebody else killed the Smiths.
Copyright 2013 Associated Press. All rights reserved.