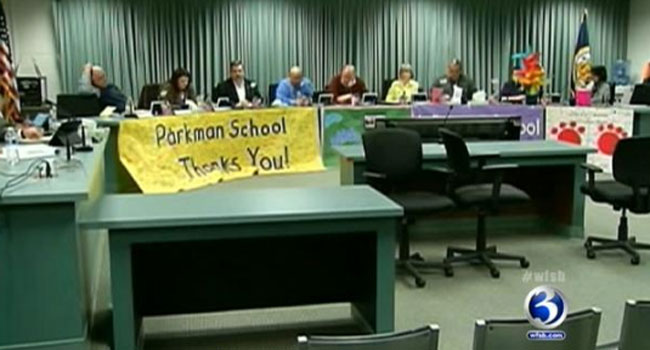 ENFIELD, CT (WFSB) -
Enfield parents sounded off Wednesday night about a new plan to place armed guards in all their schools.
The proposal was approved by the board of education in a 5-4 vote Tuesday night, and its passage means security officers will be in place by next year.
On Wednesday evening, the board is expected to hold an informational session, but many parents are expected to voice their opposition.
Some parents told Eyewitness News that they are upset because they feel the city and school board should have waited until after the informational session to make their decision.
"More harm is going to be done to our children, if we put them in a school with bars on the windows, locks on the door," said parent Lynn McClain. "We're making it a prison."
There are currently three school resource officers at the high and middle schools. However, the new plan will call for more than two dozen more.
"I wouldn't put retired police officers in there because maybe they not be up the task of what would happen in a school, in that situation," said parent Kevin Sterling. "I would want someone young enough to respond to it."
The Enfield Board of Education meeting is expected to begin at 7 p.m. inside the high school auditorium.

Copyright 2013 WFSB (Meredith Corporation). All rights reserved.