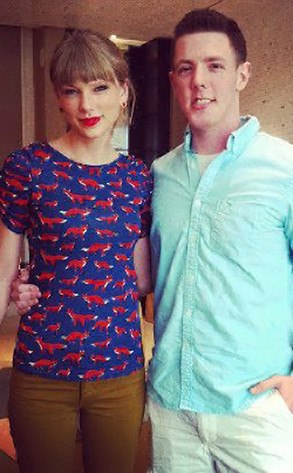 Taylor Swift posing with long-time fan Kevin McGuire (Source: Facebook)
SOMERDALE, NJ (CBS/AP) -
A New Jersey cancer-survivor had his dreams come true Sunday night at the Academy of Country Music awards.
Country singer Taylor Swift's date at the awards was long-time fan Kevin McGuire, of Somerdale, NJ.
McGuire has been battling leukemia since he was 13. Last year, his sister started a campaign on Facebook to get Swift to go with him to his prom.
Swift writes in a Facebook post of her own that she could not make it to the prom, but asked for McGuire to accompany her to the 2012 ACM awards in Las Vegas. She was nominated for three awards.
He was unable to make it for health reasons, but she gave him a shout out when she won Entertainer of the Year and invited him and his family to the awards show this year.
This year, not only is McGuire cancer free, he got to meet Swift and go to the awards show.
Copyright 2013 CBS. All rights reserved. The Associated Press contributed to this report.