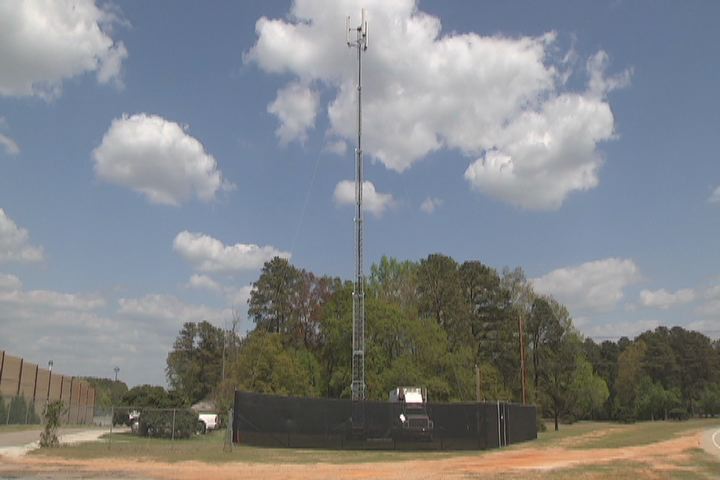 AUGUSTA, GA (WFXG) -
They're called COWS. No, not the typical kind of cow. A cell on wheels!

Those portable cell towers allow one to make phone calls despite tens of thousands of people doing the same thing.

Stan Shepherd is director of external affairs for AT&T, the company deploying these COWS.

"You have a number of people come in like you do for Masters, you have to create additional capacity," said Shepherd. "So that not only do you have a signal to your phone, you also have connection out to the network."

The towers have been deployed at strategic locations; covering areas along Skinner Mill Road and Interstate 20, and the main parking area near Augusta National.

"If you've ever been to the Masters, the last thing you do is check your telephone, you make that last phone call, and you leave it there," said Shepherd. "The first thing you do when you get back in the car is you check your email, you check your messages."

AT&T's goal is to make the customer experience as normal as possible.

"We want to make our network almost invisible to our users," said Shepherd. "We just want to make sure it's a seamless experience for our customers."