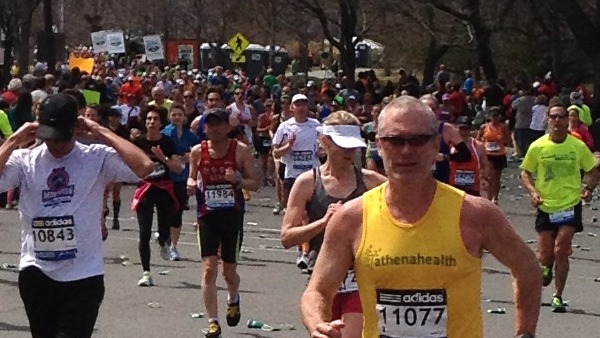 ATLANTA (CBS46) -
Georgians are in Boston for the marathon and witnessed the explosion. More than 300 runners were from Georgia, about 100 from from Atlanta. That includes Elizabeth Schulte Roth's husband, Thomas.
Thomas Roth crossed the finish line about 15 minutes before the explosion. Elizabeth Schulte Roth was in the crowd with their 5-year-old daughter. Here's what said she experienced.
"My husband had just finished. He came in and we were looking for the family area to go find him and as we were walking with my 5-year-old daughter, we heard a huge explosion and it was the loudest thing I've ever heard. The ground shook. It literally went from blast to ground shaking, blast again, ground shaking, then a million sirens. And we just saw a million EMS and cops," Elizabeth Schulte Roth said.
But she didn't know what had happened.
"I found my husband, thank goodness, and we were walking back to the hotel and we started hearing there was a bomb at the finish line. We started walking back to the hotel and people were freaking out. It's kind of like organized chaos in that no one knows anything. We get to the hotel and there's a ton of screens to show the marathon and all we can see is 'breaking news, bomb at finish line.' It literally was like an earthquake. I've never felt that way before. It's very scary," Roth said.
The Roths are at their hotel and plan to stay there. They are scheduled to fly home on Tuesday.
Copyright 2013 WGCL-TV (Meredith Corporation). All rights reserved.