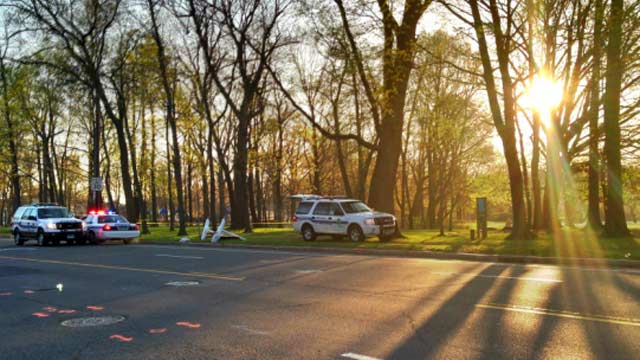 HARTFORD, CT (WFSB) -
Police are investigating after a woman from Vernon was attacked inside Goodwin Park in Hartford early Friday morning.
Police said an unidentified 46-year-old woman was cut at least eight times with a utility blade during the attack.
"My wife woke me up," said Ted Esposito, of Hartford. "She heard a lot of commotion and a girl screaming."
She was rushed to a local hospital where she was placed into ICU.
"She was bleeding from the neck," he said. "They were in the park. It was quite the scene last night."

Police said they haven't been able to speak with the victim for long, but she did tell them she knew her attacker.
He's described as a Hispanic man that stands about 5'7" tall and goes by the name Nari.
He was last seen driving a newer model green Nissan Sentra with partial plate YCN.
Anyone with information is asked to call police.

Copyright 2013 WFSB (Meredith Corporation). All rights reserved.